You've set up a profitable practice. You're providing a needed service and your customers are happy, and you're satisfied with the successful company you've built.
But whether you're an accountant, a lawyer or a financial planner, your success also puts you at risk. Protect your business operations by adding an ICPEI Office Pak.
Policy Highlights
Comprehensive protection at a competitive price
Property: automatic protection for your building and everyday possessions at your business, including merchandise, basic equipment (like computers or photocopiers), signs and tenant improvements.
Loss of income: coverage for actual losses sustained if you're unable to conduct business in your office due to an insured loss.
Liability: coverage starts at $1 million and protects you if you're found legally responsible for property damage or injury to another person.
Crime: provides coverage for loss of money and securities, as well as employee or tenant dishonesty.
Eco-friendly replacement cost: at your request an extra 20% may be provided for replacement of damaged property, like equipment, appliances or building materials, with more energy efficient or environmentally friendly items.
With our Office Pak, you can focus on providing quality customer service in a safe, secure office setting.
Eligibility
ICPEI's Office Pak is available to a wide variety of business-types consisting of an office, either in an office building or in a building having a variety of occupants. If your business or business-type is in the examples listed below, you may be eligible for Office Pak.
Accountants
Dentists
Doctors
Financial planners
Lawyers
Real estate agents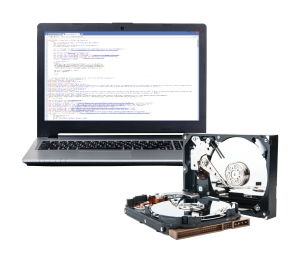 THE ICPEI DIFFERENCE
Protecting the Data that drives your success
Today's businesses are driven by data. To protect yours, ask your broker about ICPEI's Electronic Data Processing floater, designed to protect your business from expenses or business interruption associated with loss of data or electronic equipment failure.