Your contracting business is complicated. You have a shop where you store your equipment, materials and supplies.
You also have a worksite, to which you must carry all your tools, materials, supplies and employees. And you're almost always working on someone else's property.
All these things can put your contracting business at greater risk. Protect the reputation and livelihood that you've built with a Trades Pak from ICPEI.
Policy Highlights
Comprehensive protection at a competitive price
Contents: automatic protection for your everyday possessions and property at your business, including stock, equipment and any improvements you've made to your building.
Tools: automatic coverage for your tools at your place of business, at the jobsite and in between.
Equipment: automatic coverage for unlicensed mobile equipment (like a skid steer, forklift or tractor), whether it's owned, loaned or rented.
Loss of income: coverage for actual losses sustained if you're unable to conduct business due to an insured loss.
Liability: coverage starts at $1 million and protects you if you're found legally responsible for property damage or injury to another person.
Crime: provides coverage for loss of money and securities, as well as employee dishonesty.
Equipment breakdown: automatically covers items like boilers, as well as mechanical, air conditioning, electrical and electronic equipment at your place of business.
Eco-friendly replacement cost: at your request an extra 20% may be provided for replacement of damaged property, like equipment, appliances or building materials, with more energy efficient or environmentally friendly items.
Protect your successful contracting business with ICPEI's Trades Pak.
Eligibility
If your business-type is listed below, and has a property value up to $2.5 million and gross annual revenue up to $5 million, you could also be eligible for instant pricing. Have a bigger operation? You may still qualify. Ask your broker.

Contractors
Carpentry
Cement and concrete
Electrical
Insulation
Lawn and garden sprinkler
Trades Professionals
Interior decorators
Landscapers
Eavestroughing
Fence construction
Drywalling, plastering and lathing
Painters and decorators (including spray painting)
Asphalt pavers
Bricklaying, stonework and stucco
Building construction, renovations and repairs
Sign installation repair, painting and lettering
Eavestroughing
Fence construction
Retailers and Installers
Door and window construction and installation
Driveway, sidewalk and patio construction (paving stone only)
Building material dealer and/or lumberyard
Appliance store
Aluminum and vinyl siding sales and installation
Air conditioning shop
Office machine installation and repair
Vacuum cleaner sales, service and repair
Service Providers
Sewer and drain cleaning
Carpet, rug and upholstery cleaning
Power vac and duct cleaning services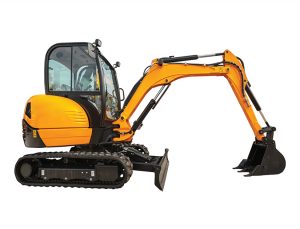 THE ECHELON CONNECTION
Helping you get your project off the ground
In addition to insurance for construction professionals, ICPEI is able to offer surety bonds through our partnership with Echelon. Visit
echeloninsurance.ca
to learn more.