Whether you style hair in a salon or dispense drugs at a pharmacy, your business provides expert service to its clients. They expect you to stand by your knowledge and expertise, and you wouldn't have it any other way.
But it's easy to forget that your advice, service or knowledge comes with a responsibility that puts you at risk. Protect your business, reputation and livelihood with ICPEI's ProService Pak.
Policy Highlights
Comprehensive protection at a competitive price
Property: automatic protection for your building and everyday possessions at your business, including stock (like shampoo), equipment (like hairdryers or photocopiers), signs and tenant improvements.
Loss of income: coverage for actual losses sustained if you're unable to conduct business due to an insured loss.
Liability: coverage starts at $1 million and protects you if you're found legally responsible for property damage or injury to another person.
Crime: provides coverage for loss of money and securities, as well as employee dishonesty.
Equipment breakdown: automatically covers items like water heaters and boilers, as well as mechanical, air conditioning, electrical and electronic equipment at your place of business.
Eco-friendly replacement cost: at your request an extra 20% may be provided for replacement of damaged property, like equipment, appliances or building materials, with more energy efficient or environmentally friendly items.
With a ProService Pak from ICPEI, you can focus on providing trusted professional services with pride – without having to worry about risk.
Eligibility
We insure a wide variety of small and mid-sized professional service businesses.
If your business type is listed below, you're likely eligible for our ProService Pak.
Barber shops
Beauty parlors
Druggists
Funeral homes and chapels
Optometrists
Veterinary clinics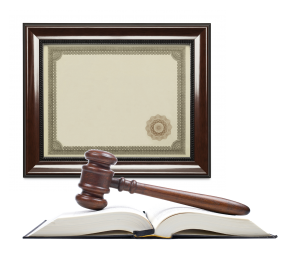 THE ICPEI DIFFERENCE
Protection for Professionals
ICPEI Understands the unique risks faced by professional service providers. That's why we offer professional liability coverage to enhance the protection that our ProService Pak provides. Ask your broker how this coverage can protect you from losses arising from your professional services.