Commercial property ownership comes with risks. Every business that resides on your property brings its own set of risks to your building. One unforeseen event – from a fire to a serious injury – could put you at risk and make your commercial property unprofitable.
Protect your investment. ICPEI's Building Owner's Pak provides coverage for things that happen under your roof, even when you're not at fault.
Policy Highlights
Comprehensive protection at a competitive price
Property: protection for your building and everyday possessions within it, including signs, furniture and equipment (like a floor polisher or a snowblower).
Loss of income: coverage for actual losses sustained if you're unable to collect rent or other revenue due to an insured loss.
Liability: coverage starts at $1 million and protects you if you're found legally responsible for property damage or injury to another person.
Crime: coverage for loss of money and securities, as well as employee dishonesty.
Equipment breakdown: automatically covers items like water heaters and boilers, as well as mechanical, air conditioning, electrical and electronic equipment at your place of business.
Eco-friendly replacement cost: at your request an extra 20% may be provided for replacement of damaged property, like equipment, appliances or building materials, with more energy efficient or environmentally friendly items.
With protection from our Building Owner's Pak, you can focus on maintaining a safe, secure and profitable commercial real estate business.
Eligibility
If your building or strip mall houses the following businesses or business-types,
you may be eligible for ICPEI's Building Owner's Pak.
Automotive services
Offices
Professional services
Restaurants or food service
Retail stores
Contractors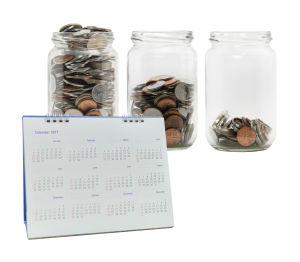 THE ICPEI DIFFERENCE
The Decreasing Deductible
Insurance is something you hope you never have to use. That's why for every consecutive claims-free year you have with us, your deductible will decrease until it's zero. And if you do end up having a claim over $25,000 you won't have to pay a deductible. That should help protect your investment.