When you own a condominium, you have unique insurance needs.
Your condominium corporation may have an insurance policy to cover the property and common areas that are collectively owned by the unit owners, as well as the condominium structure itself. This policy, however, does not include coverage for your personal belongings, improvements that you make to your unit, or your personal liabilities.
An ICPEI Condominium policy provides the coverage that condominium owner's need.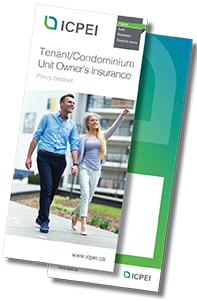 Policy Highlights
Comprehensive protection at a competitive price
Protection for your unit, belongings and personal liability in a single policy
Choice of packages and options tailored to meet your needs
Convenience and service you can count on
Choice of premium payment plans
Choice of deductibles
Prompt and convenient claim service
Protection backed by a Canadian insurer with over 20 years of experience
Options to extend or enhance your coverage
If you're at greater risk of being sued, ICPEI's umbrella liability policy can give you additional liability protection over and above your other policies
Premium Discounts
You insure both your home and automobile with ICPEI
You haven't had a claim for three or more years
You have a good credit history
You are age 40 or older
You have an approved security system
Your unit is on or above the 3rd floor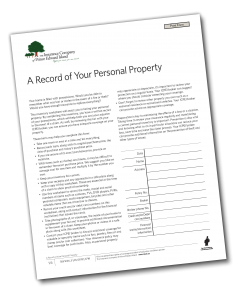 THE ICPEI DIFFERENCE
Tools for your Protection
To help determine what amount of protection is right for you, your independent ICPEI broker may ask you to complete a Record of Your Personal Property worksheet. By reviewing this list with your broker, you can be sure to have enough protection to replace all your belongings in the event of a major loss.